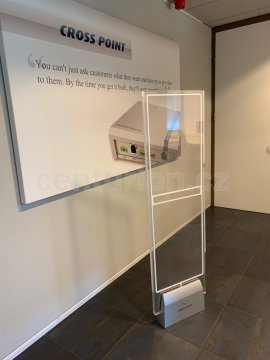 PLEXUS AM45 is an all-glass (acrylic) antenna.
Maximum transparency - fits perfectly into any interior of the store, where it will discreetly fulfill its security function.
In the event of an alarm, the entire antenna area lights up in color. The alarm color can be set - for different types of alarm events.